(instru)mental...
ok so i took the title of this blog from a nukleuz tune, but don't hold that against me.
as i said i haven't been posting much lately, but i'll get back on top of things soon enough. so to make up for it here are some great tracks from the contenders for album of the year thus far. over the course of the summer i'll be lucky enough to see all of these acts, and i'd definitely recommend going to great lengths to do so.
ok, so everyone knows about the connection between these two acts - justice remixed an old simian track for a competition, didn't win, but ended up defining a genre, a scene and god knows what else, as well as becoming the hottest french duo since a certain pair of robots - the comparison there strengthened of course by pedro winter, who manages both. simian meanwhile, having given up on their attempts at psych-rock in favour of glitchy tech-house, became simian mobile disco. both acts have gone from also-rans to superstars, and their riotous dj sets have given way to blistering live shows. i've yet to see justice live (i have to wait until pukkelpop for that), but simian mobile disco absolutely blew me away at wireless, and i will certainly be in attendence when they take to the stage at the electric picnic. although they've abandoned their guitars in favour of analogue synths, their album defies dance music logic by weighing in at a little under 40 minutes, making it palatable and enjoyable for the casual listener.
attack decay sustain release's
bleeps and glitches, as well as the the added bonus disc filled with club mixes and dubs, will no doubt please the purists.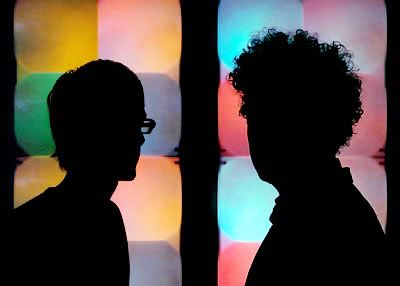 Simian Mobile Disco - I Got This Down (Instrumental Version)
justice's unpronounceable † (or Cross if you'd like) has a little more meat to it, with its carefully chosen samples - such as goblin and modest mussorgsky (not stravinsky,
as previously reported
) - and vast range of every shade between light and shadow. while it maye be less likely to appeal across the board, it is no doubt an impressive work, at once audacious and charming.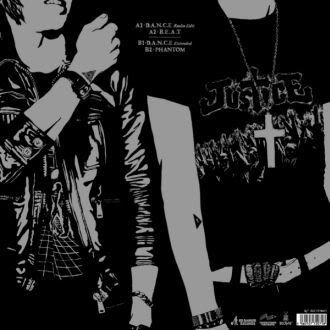 Justice - One Minute To Midnight
james lavelle might not quite be the coolest man around anymore, but at least he's taking some risks, singing on several tracks on UNKLE's third album,
war stories
. he's also decided to release the album in its instrumental form, although its packaging leaves a little to be desired,
as they acknowledge themselves
. either way, what's inside is possibly UNKLE's most cohesive album yet, as the californian herb james claims to have ingested during the albums gestation seems to have centred the album more so than previous efforts. that's not to say that
psyence fiction
or
never, never, land
are bad albums, per se, but they lack the focus found this time out. the more organic and less sample-based approach adopted also leads UNKLE to their first foray into live performances, as they find themselves attacking the festival circuit with no mercy. reports from their first gig in london last week are all positive, so to say i'm excited about seeing them at both pukkelpop and electric picnic would probably be the biggest understatement of the year...
UNKLE - Price You Pay (Instrumental)